"

Focus Your Audio is one of Vancouver's best kept secrets, however it won't be long for the world to realize just how thoughtful & beautiful their songs are. Well done!!" - Legendary Canadian Producer, Adam Hurstfield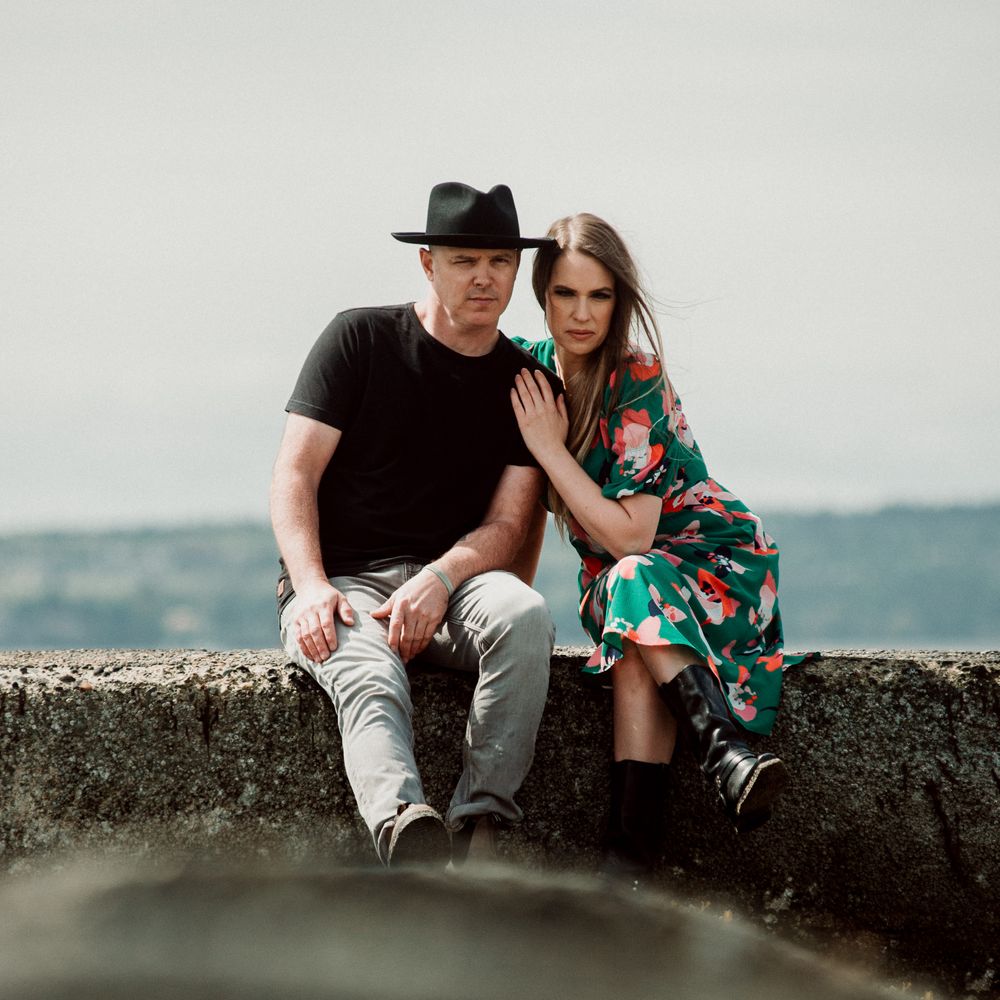 Focus Your Audio
Vancouver-based duo Focus Your Audio's single, "On Your Own" comes as a follow up to their wildly successful single, "Over There." Focus Your Audio received national and international radio play and received rave reviews from around the world, including here at home by Canadian legend Ron Sexsmith. With "Over There" receiving over 100K streams since it's release and being featured in Canadian Beats, Aesthetic Magazine & Indie Week Canada 2020, it's easy to understand why they've been coined "one of Vancouver's best kept secrets" by legendary Canadian producer, Adam Hurstfield.
"On Your Own" was written for those who always need to leave and for the ones who ask them to stay. Lyrically penned from opposing points of view, this song is a gentle whisper of a heartfelt cry personifying the rawness of personal truth from every angle. "Not everyone we love chooses to stay and not everyone who asks us to stay understands why we can't." - Focus Your Audio
Released May 28th & receiving over 10,000 streams in it's first week, this new Indie-Folk, Roots-infused/Americana track was produced/engineered by Canadian music powerhouse Mike Young (bassist - Mother Mother) and co-engineered by Karl Dicaire (Mother Mother, Iskwe, Big Wreck). With no limit to where this duo's vocal, lyrical & musical integrity can take them, be prepared for their innate ability to empathically capture the peaks and valleys of life and transcend it into songs of true experience.  
Focus Your Audio had the incredible opportunity to work with music executive, Rich Fayden. This collaboration brought the official EDM remix of "On Your Own (StoneBridge Mixes)" by Grammy nominated, Swedish DJ & record producer StoneBridge. Having dropped June 25th & receiving over 7,500 streams in it's first week of release, the remix was featured on SiriusXM StoneBridge BPM Mix Ch 51 July 3rd!! 
Photo by Timothy Nguyen
Latest News
Visit our PRESS page for EVERYTHING happening!!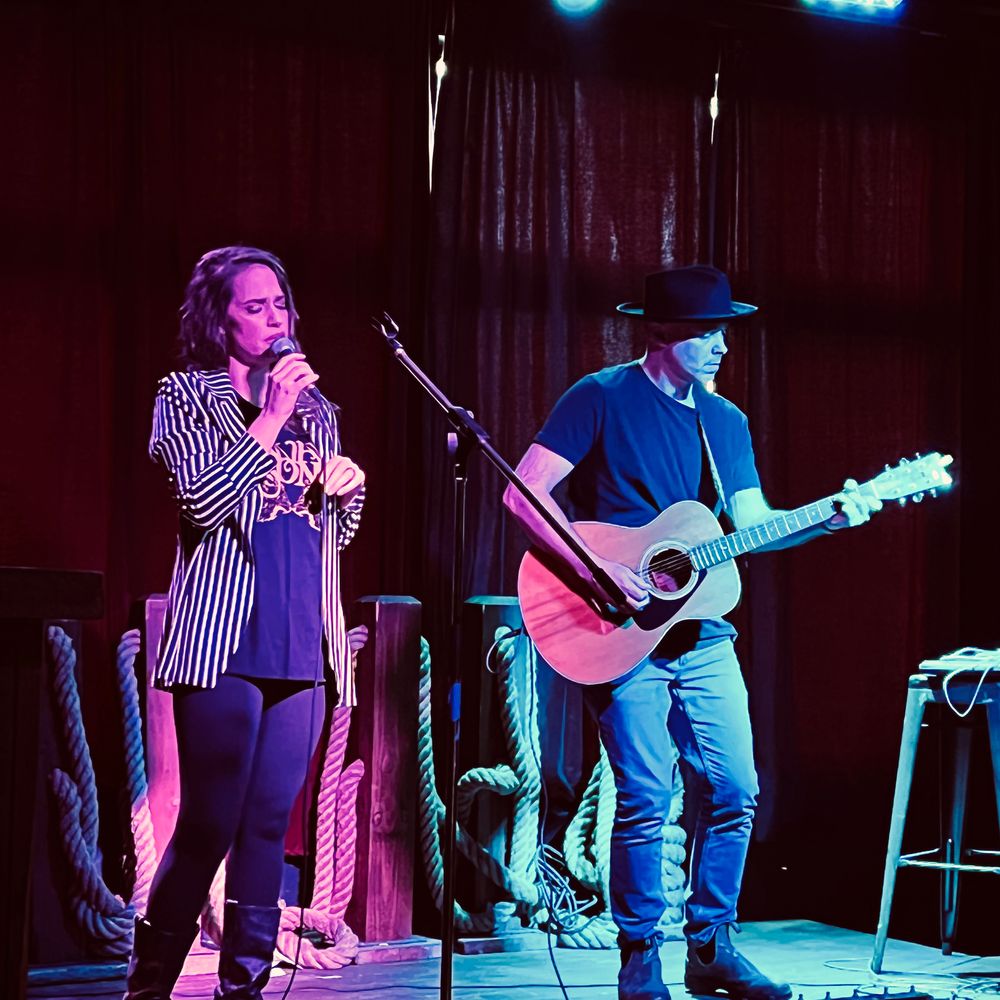 The Portside Pub
Vancouver, BC - 06/11/22
Thank you to everyone who came last night to our show - was AMAZING to see you all. Check out our Photo page for some awesome moments!! BIG LOVE, Bobby & Sar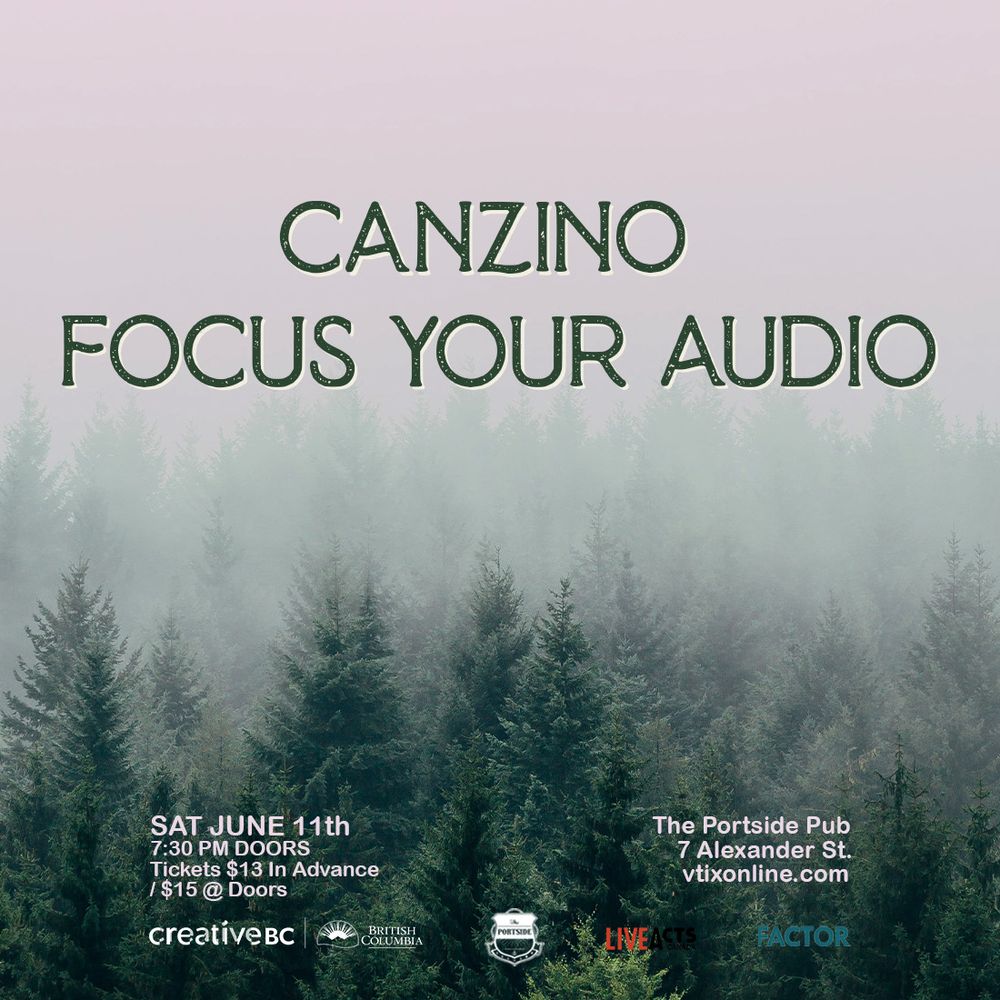 LIVE SHOW - SAT JUN 11/22
The Portside Pub - Vancouver, BC
Join us for an incredible night of LIVE music with Canzino in historic Gastown. See you there!!!!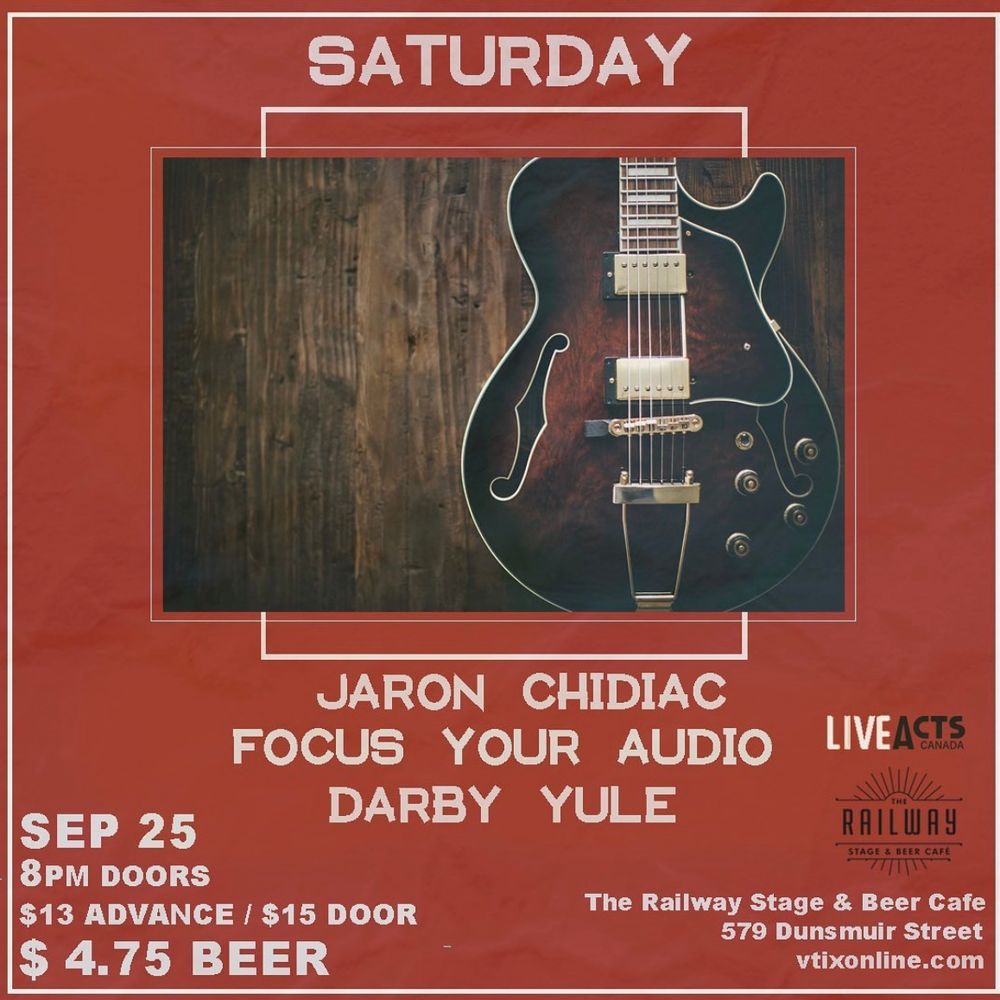 LIVE SHOW - SAT SEPT 25th
Railway Stage & Beer Cafe - Vancouver, BC
Join us for our first live show in 18 months!! It's been too long. Live Acts Canada presents Jaron Chidiac, Focus Your Audio & Darby Yule for a night of incredible music. $13/ADV $15/DOOR. Doors open at 8PM - See you there friends!!